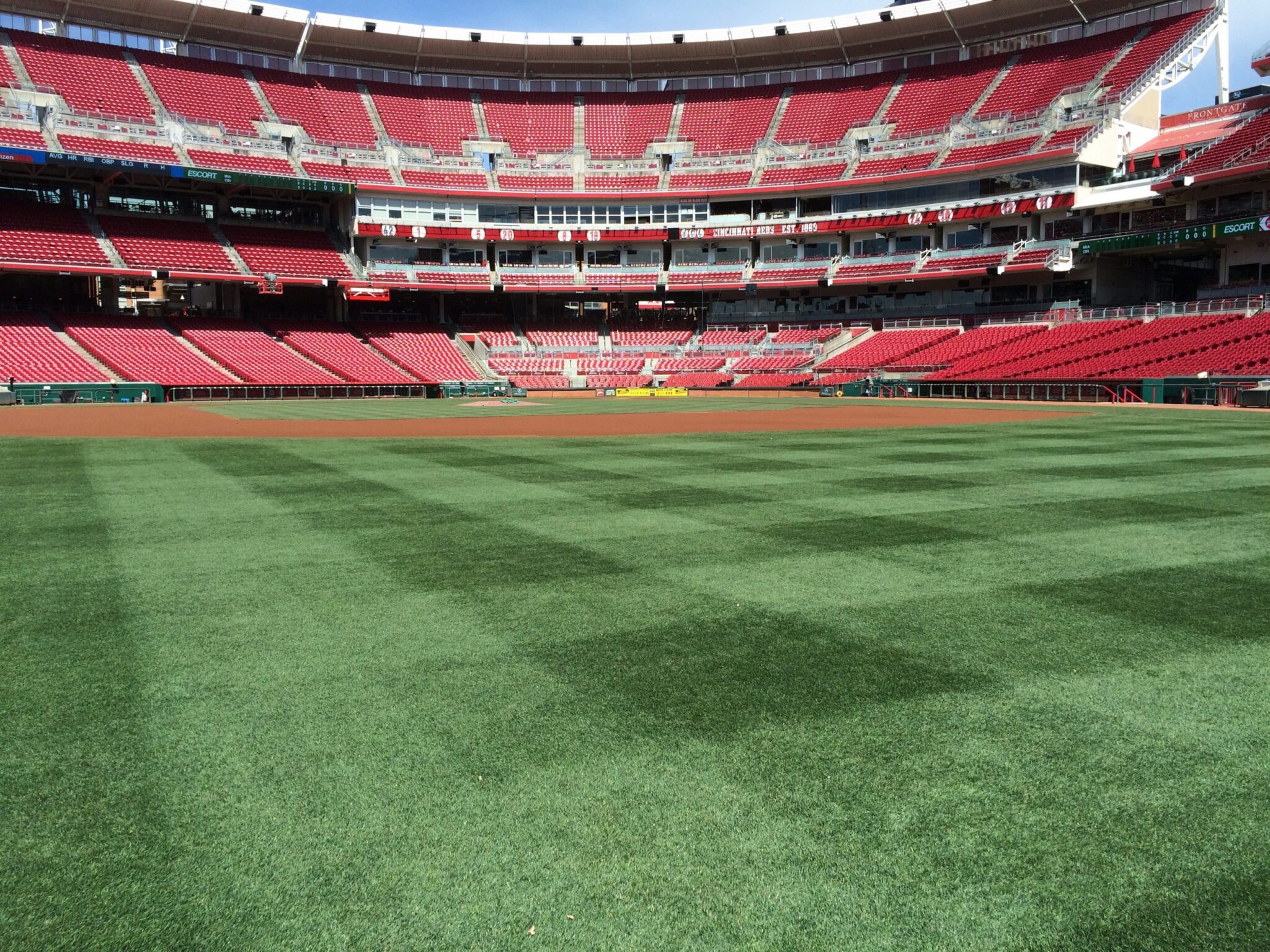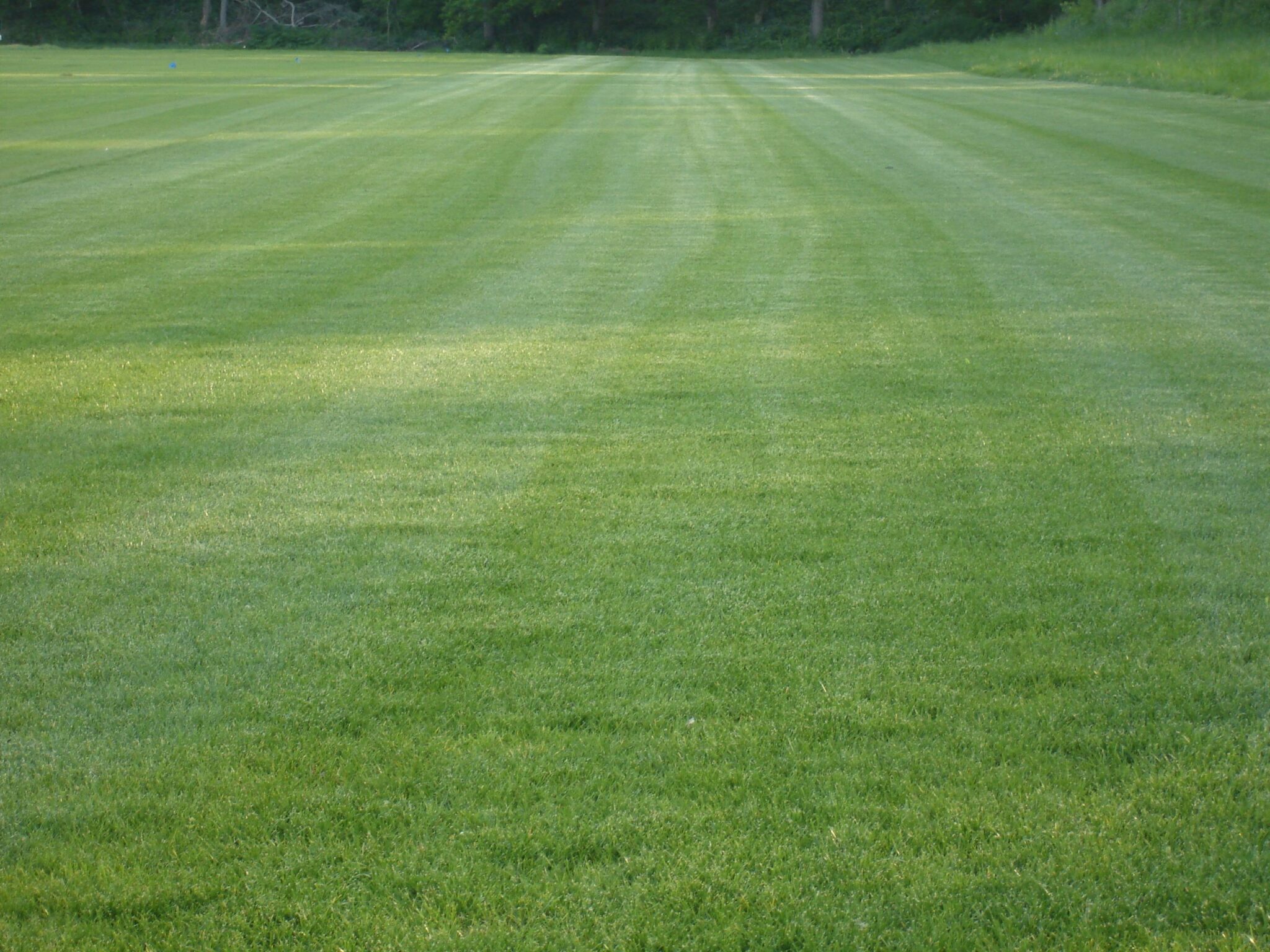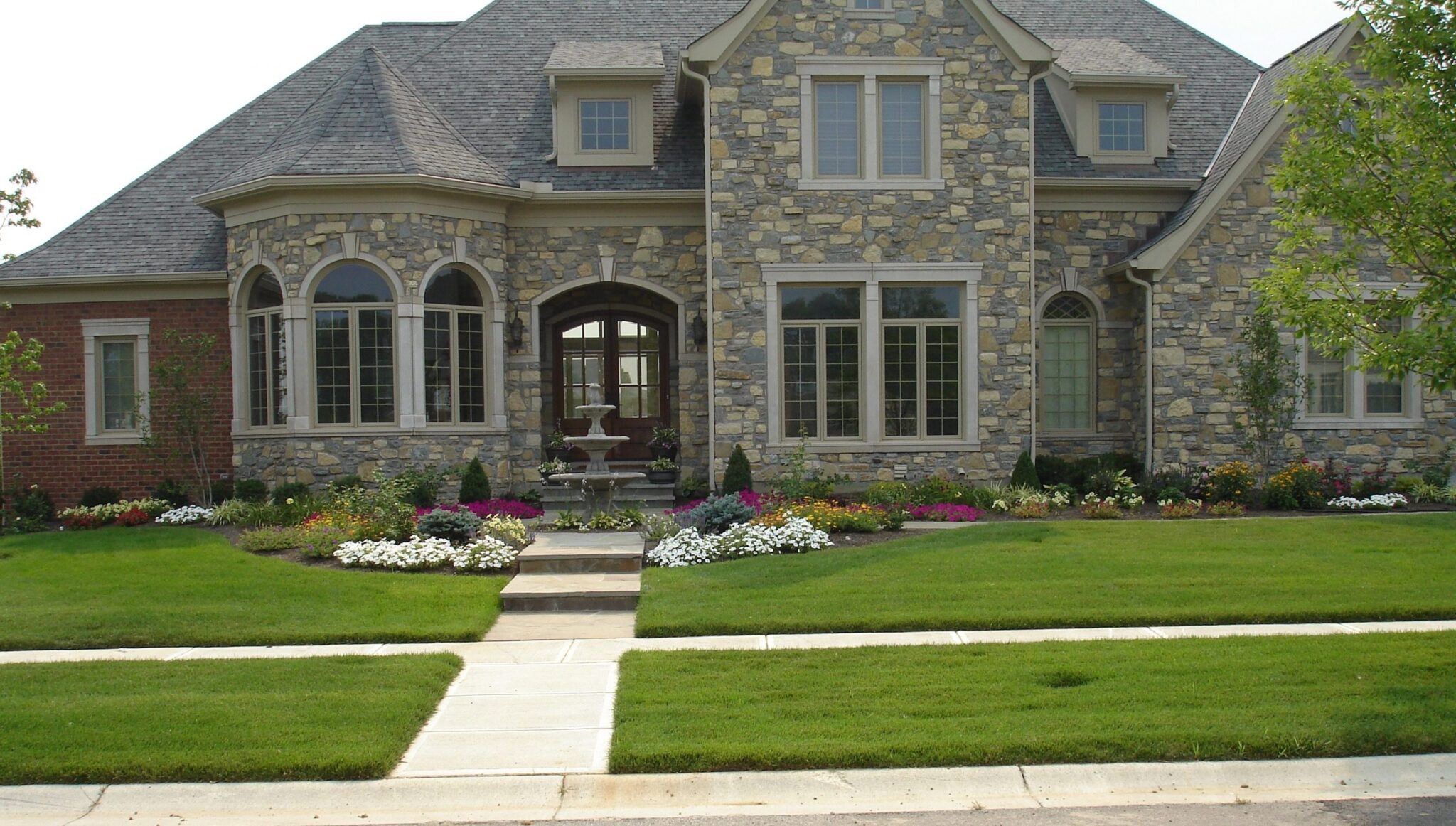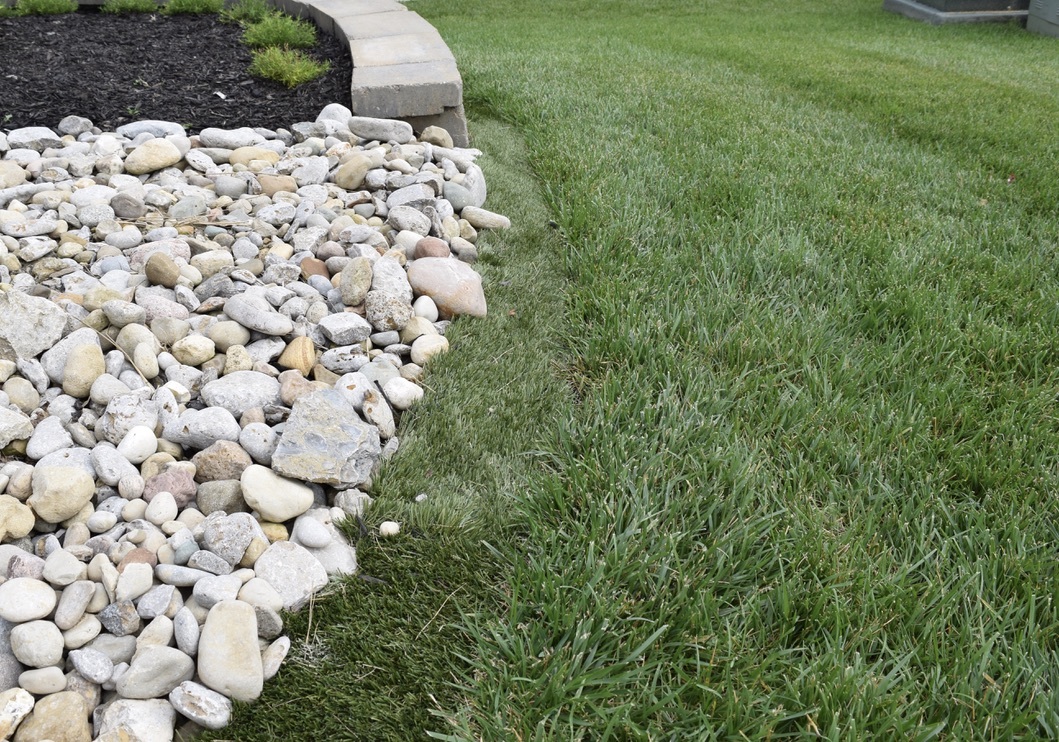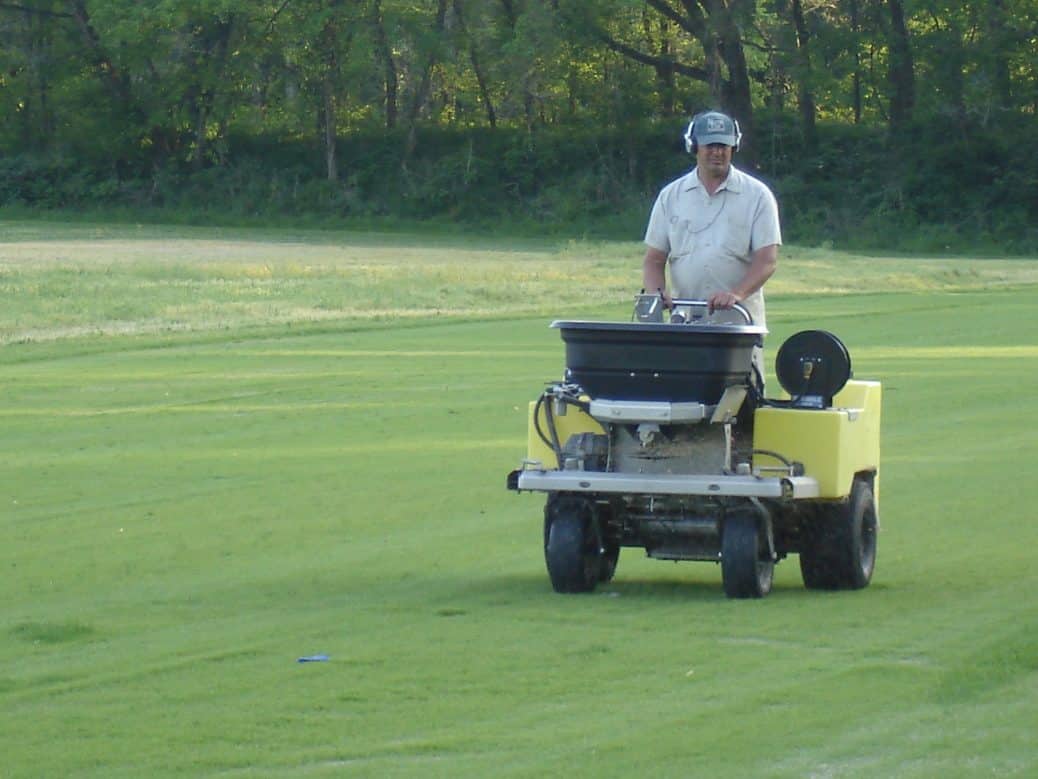 Residential lawncare
Local and Family-Owned Sod Farm Serving Indiana, Ohio & Kentucky
Athletic Field Turf Care
Local and Family-Owned Sod Farm Serving Indiana, Ohio & Kentucky
Moster Turf Sod Field
Local and Family-Owned Sod Farm Serving Indiana, Ohio & Kentucky
Residential Lawn Care
Local and Family-Owned Sod Farm Serving Indiana, Ohio & Kentucky
Trim Free Border
Local and Family-Owned Sod Farm Serving Indiana, Ohio & Kentucky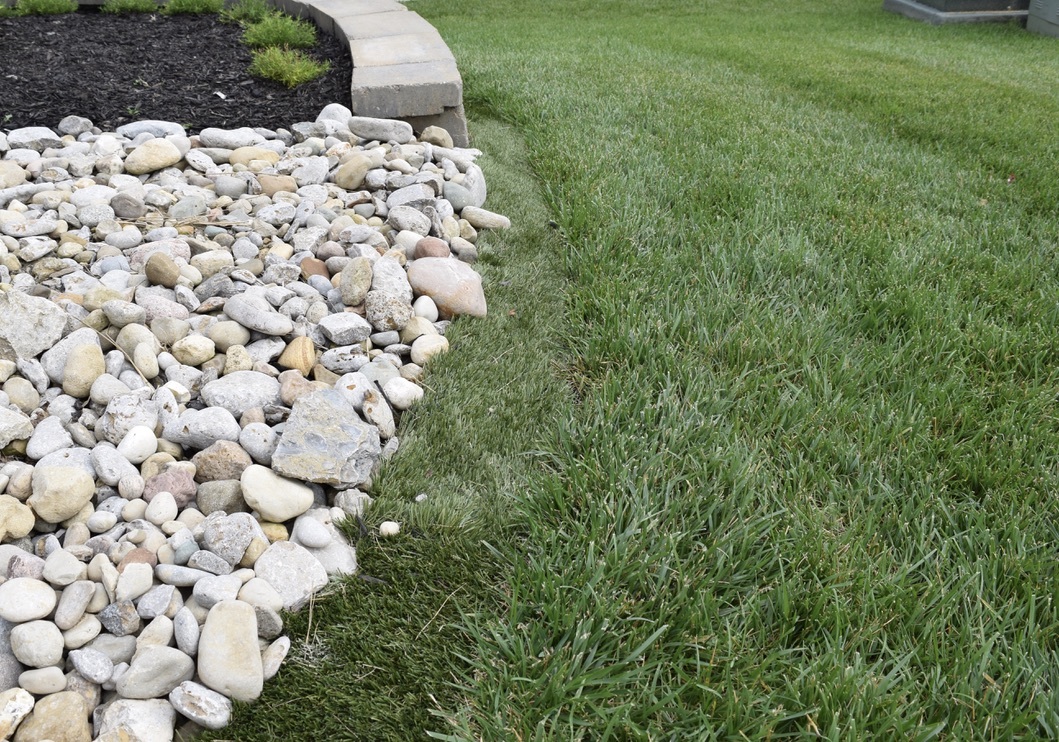 Gene Fertilizer
Local and Family-Owned Sod Farm Serving Indiana, Ohio & Kentucky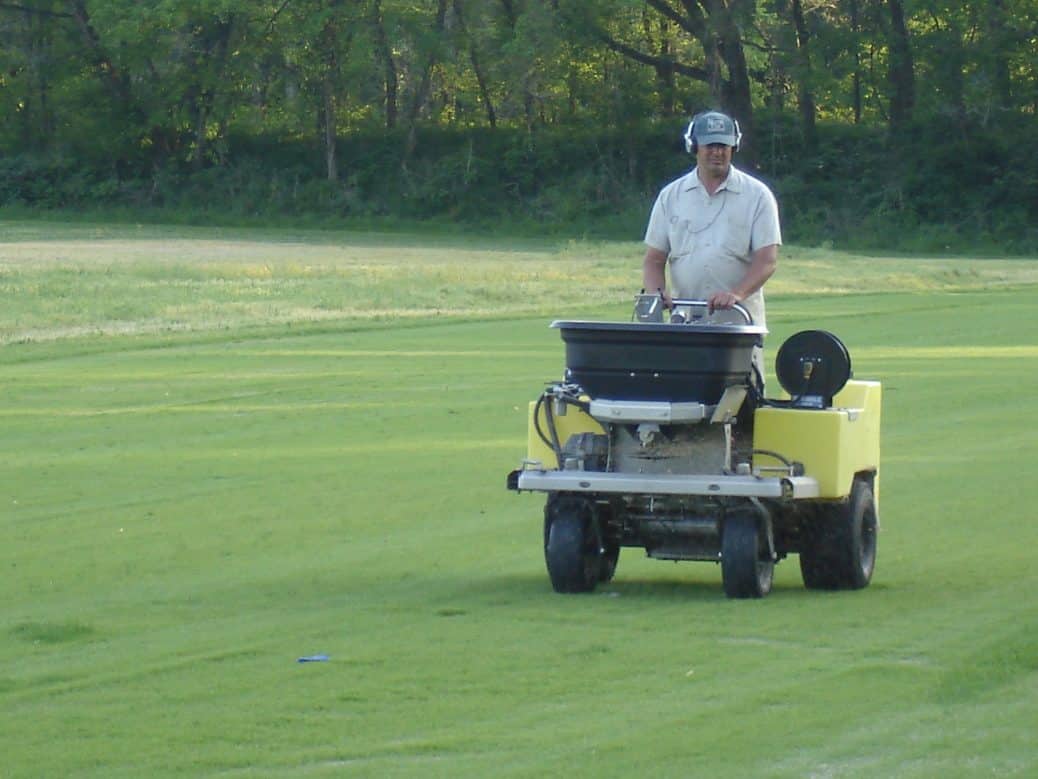 We are the turfgrass specialists for your project, keeping your budget in mind
Natural Turf
Available for Pickup, Delivered, and Professionally Installed

Our Turf Type Fescue Sod is grown from high quality certified seed, on our local family own sod farm servicing Indiana, Ohio, and Kentucky for over 35 years. Our Tall Fescue Seed blend was chosen for its dark green color, drought resistance, and disease tolerance. We patiently grow your turfgrass on our rich river soil allowing for health and longevity for any home, park, commercial, or athletic field project.
Athletic Fields
Natural Grass, Construction & Renovation, and Field Maintenance
Moster Turf is proud to grow top quality sod for all types of athletic fields. Our vast expertise in the natural grass industry allows you an opportunity for us to custom grow your natural grass for your specified athletic field needs on our local sod farm. Our experience in consulting, construction, installation, and field maintenance for athletic fields allows our clients to receive the highest quality of customer service, therefore, benefiting from a high-end field on your budget.
Lawn Care
Professional Services for Parks, Commercial, or Athletic Fields


With over 35 years in the sod, seeding, and lawn care business, we understand what it takes to keep and maintain a beautiful, and healthy green lawn. Our services include weed and insect control to complete lawn renovation. Moster Turf are the lawn pros that will work with you to provide a customized lawn care solution so you can fully enjoy your lawn or athletic field. Choose from our basic, enhance, or premium lawn care programs. Treatments are applied up to four times a year.
Why Choose Us?

Homeowners, businesses and Professional Sports Teams alike choose us because they receive exceptional value from our complete line of services. In fact, we go above and beyond with the little things we do in your best interest. Our services include unmatched ground preparation, sod/seed installation, lawn/athletic field renovation, and lawn care maintenance. We are your one-stop shop for lush green natural grass, carefully-grown on our local sod farm (family owned) since 1985, serving Indiana, Ohio and Kentucky.
Who Chooses Us?
Your Source for Turf in Indiana, Ohio, and Kentucky

Local professional sports teams, universities, high schools, businesses, golf courses, and homeowners from across the Tri-state use us as their provider for natural turf services. We are the turf specialist for new and existing green leisure spaces, entertainment locations and environmentally-pleasing sports fields where you live, work and play. Our services are amongst the best in Indiana, Ohio, and Kentucky and we'll work to make sure you feel the same way. We have built our reputation with customers that state we are trustworthy, skilled, and provide quality in their best interest. Put your trust in us for a healthy green lawn or field of which you can be proud. Don't hesitate to call us.
Testimonials
We had Moster Turf turn our back yard into a carpet of thick, green grass for our furry kids to enjoy after some remodeling left a bunch of dirt and less than desirable grass coverage. Gene and Sara Moster take the stress out of deciding what direction to go when "remodeling" your yard. Gene explained the difference in the types of grass, which is grown locally under Gene's watchful eye combined with years of experience, guaranteeing great quality. He pointed out the pros and cons when making the decision to go with sod or seed. All your questions are answered so you can make an informed decision. We chose sod, to achieve a coverage that would happen in a matter of hours, and not days. Moster Turf removed the old sod and instead of bringing the small puzzle piece sod that is usually seen on TV in a yard project, they brought large rolls of sod, just like rolls of carpeting. After the old sod was removed and any final grading work was done, they proceeded to roll out beautiful thick, healthy sod, and in no time, we had the yard "carpeted". It was fascinating to watch as the crew turned dirt and weeds into instant yard.

Since we had the back yard sodded, we have continued to use Moster Turf to take care of our entire yard so it all looks beautiful. They offer several lawn care services and do much more than just putting grass on a yard. You know you will get quality work time after time when you choose Moster Turf for your landscaping needs.
We appreciate your hard work. We are now just sitting back and waiting for our new grass to grow at this time.
Our 2 dogs had ruined our lawn. Bare dirt spots and we had straw in areas to keep mud controlled. Looked pathetic.
Moster installed "pet" AstroTurf, looks STUNNING. Such a great crew also. Kept site clean and no foul language! Highly recommend them!
Carole K.
, Connersville, IN
We recently installed a new pool in our backyard, and had Moster Turf sod our entire backyard and side yard. We couldn't have been more happy with the results. We now have a beautiful back and side yard. The customer service and install went so smoothly. If you need sod, Moster Turf is the place to call!!
Brad T.
, Indianapolis, IN
We have a campsite where the yard had been destroyed by construction vehicles and Quad riding. Gene came out, walked the property and gave us his recommendations. We signed up and I'm so glad we did, it's so beautiful now! His crew came in and did their thing all in one day . Sara Moster came out, supervised and added her own special touches! What a great family business and teamwork! This property was my fathers who passed away in 2020. The last time he saw it he was so sad that the yard was destroyed. I promised him I would fix it, he would be so proud ! Thank you Moster Turf , Gene and Sara, you did an amazing job and we couldn't be happier!
Thank you so much we thank the Lord every day for you all.
Janet G.
, Brookville, IN
We had them install the Trim Free Border under our backyard fence line. We have been more than satisfied with the product and the service we received. Trim Free Borders has not only eliminated the need to trim under the fence, but saved us countless trimmer line and my back! We could not be happier.
Tom D.
, West Chester, OH
Moster Turf is doing a great job of helping us with turf management in one of our parks. Very happy with their work.
I tell people all the time that you guys are great to work with and have a great product. You are always extremely flexible and professional when it comes to doing projects and are very cooperative with your pricing. I would never hesitate to recommend you for sod work, grading work or anything else that I thought you could handle.
Rodney C.
, Park Maintenance Superintendent, City of Blue Ash
We absolutely loved working with the team at Moster Turf!! They went beyond our expectations and gave us the backyard that we always wished for. They were very professional, and we highly recommend them to anyone wanting to replace or repair their lawn.
Melanie D.
, Batesville, IN
Fairbrook Manor is very pleased with the friendly service Moster Turf provides.
Don J.
, Fairbrook Manor Apartments
Moster Turf installed a sprinkler system and applied sod to our yard when we built our home three years ago. We have been pleased with their friendly, helpful service and their skill and hard work. They make having a beautiful yard seem effortless! Thanks for all of your help Moster Turf!
Jennifer W.
, Brookville, IN
The crew at moster turf did a great job. The pet turf they put down turned out great, our two dogs love it. The crew also put sod in the rest of the back yard and it all looks great. I always say you get what you pay for and it was worth every dime we spent. If you need pet turf or sod I think you should give moster turf a try, You wont be disappointed.
I would highly recommend Moster Turf company, they replaced all of the area where I had previously used mulch. This sod grew terrific and it is so easy to take care of now all I do is drive over it with my riding mower. Moster Turf also used an imitation grass around the walls of my house where the new sod was being placed. I can drive my mower all the way up to it and let it touch my house without hurting anything because of the imitation turf. The nice part about the imitation turf is that I have no trimming to do around the house because the turf looks exactly like my grass.
Great customer service, beautiful yard with our sod and fast in doing the seed and straw. Your crew was outstanding.
Roseann A.
, Brookville, IN
Working with Moster staff..family… was super… So friendly and professional.
Did our High School infield… WOW , what an experience….Our infield has NEVER looked better!!

Highly recommend Moster turf to fulfill any of your sod needs… there is nobody any better

Thank You Sara, Gene and Kevin
Dan R. Harrison, OH
, Harrison High School Baseball
Thanks for all your help the past couple of years. I really do appreciate your help at Batesville and the new system in Indianapolis is great!
Excellent work. Honest & reputable company that does a great job of keeping my yard looking nice.
I HIGHLY recommend you give these folks a call! They have now laid sod for us in our backyard, and front yard, and we couldn't be happier.
We moved into our new construction home in 2021. The builder laid sod in the front but only seeded the back. The grass seed never took off and a year later we had mostly weeds and erosion.

Gene and Sara responded to our inquiry earlier this summer. They stopped by, discussed our desires, measured, provided ideas, a quote, and a tentative schedule for later in the summer.

Two weeks ago, Kevin and team spent a day and half tilling and grading. The next day they laid our new backyard. They installed rock around the A/C unit; also, Trim Free Borders under our downspouts and around the underground utilities coming out of the ground into our home.

Everything transpired just as they said it would. They took great care to make sure we were happy with their work and product.

We couldn't be happier! It is so nice to see a grassy backyard. We will enjoy it for years to come.

Thank you, Gene, Sara, Kevin, and team!
Moster did a wonderful job sodding our yard. They were able to get to our job in a very reasonable amount of time, and they got the whole lawn done, including removing the old lawn, grading, and putting down sod, in three days. Gene and Sara communicated with us leading up to our job, during the job, and after to make sure we were well-informed and satisfied. They were also extremely helpful in the weeks after installation answering our questions about watering, weeds, and long-term lawn care. They are very nice people who really know turf and care about their customers.
Our experience with Moster Turf has been outstanding. The sod is beautiful and their knowledge, guidance and communication has exceeded all expectations. I am looking forward to working with them in the future.
Rebecca A.
, Cincinnati, OH
The team at Moster Turf redid our high school football field. They did an outstanding job! It was a pleasure to work with such a professional and flexible organization. They met our needs and did quality work. A family-owned business, they are always accessible, friendly, and responsive. We would definitely work with them again for any of our sports field needs!
Paula L.
, Clinton County High School
I opted to go with the Trim Free Border around our ballparks in the city and it was the best thing we have ever done. It saves a lot of extra time for our workers and it looks great too. I would recommend this feature to anyone who is considering this option.
Kelly M.
, Mayor of Lawrenceburg